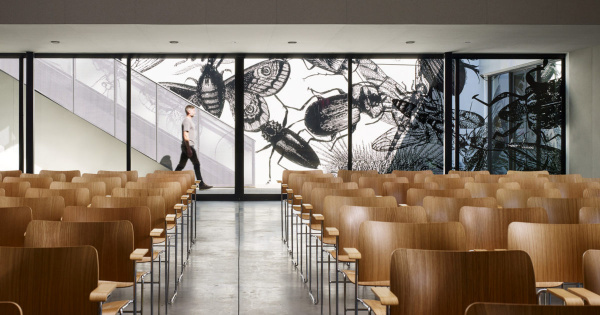 While SITE currently cannot use our Auditorium for large in-person events and public programs, this multi-purpose space can still serve our community in new ways guided by COVID-safe practices.
SITE Santa Fe is pleased to announce that we will be making our Auditorium available to Santa Fe non-profit organizations, Mon-Thurs, 9am-5pm until December 31, 2020 at a minimal rate to cover SITE's hard costs.
Some ideal uses for our space:
In-person staff or board meetings held by a non-profit organization whose usual meeting space can no longer accommodate COVID-safe practices (and you are getting tired of holding every meeting on Zoom!)
Production of virtual content
Small workshops or classes
Or whatever else you can dream up!
Use of the space shall be subject to the State's current public health restrictions as they relate to COVID-19. Tell us what you need and we'll get back to you about guidelines and availability within two business days!
Visit our website or follow this link to submit an inquiry:
https://docs.google.com/forms/d/e/1FAIpQLSdFio5LqqaA8dkdwabRVXoNctnn2_Hb...